Affordable, Effective & Relaxing Community Acupuncture

Acupuncture Together is dedicated to making acupuncture affordable, accessible and convenient to as many people as possible.
Our sliding scale is $20-40 (plus $15 for the first visit), the most affordable acupuncture pricing in Cambridge. You decide what you can afford and pay what works for you, no questions asked.  Our goal is to allow you to receive the care you want and need in order to achieve your health goals.
Appointments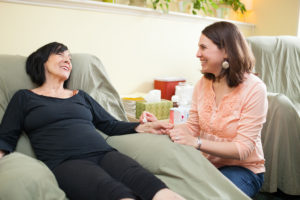 Appointments are strongly encouraged and walk-ins are accepted on a space-available basis.  We suggest giving us a call at 617-499-9993 to check for availability if you plan to come on short notice.  Same-day appointments are usually available.  Appointments may be booked online 24/7.  CLICK HERE TO MAKE AN APPOINTMENT OR CALL 617-499-9993.
About Acupuncture Together
Acupuncture Together opened its doors in May of 2008.  Our acupuncturists are experienced in treating a wide range of health conditions and all treatments take place in a relaxing group setting.  Because we have studied extensively in a special distal style of acupuncture, we can effectively treat you without requiring you to undress; most points are from the elbows to the fingers, knees to toes, and head.
All treatments are customized for your particular health conditions while you sit back in a cozy recliner and rest.  One of the best parts of our clinic, we think, is that we allow you to determine your treatment time.  You may stay as long as you'd like as long as we have room, or until the clinic closes.  Having a community room also allows us to provide care to more people while making it affordable.  In this way our clinic is capable of touching more of our community in a positive way.
Our clinic is a proud member of the People's Organization of Community Acupuncture (POCA), a cooperative working to increase accessibility to and availability of affordable group acupuncture treatments.
Our clinic appreciates the diversity of human beings, and we do not discriminate based on race, national origin, religion, age, height, weight, education, language, ability, marital status, sexual orientation, sex, gender identity or any other factor.