Click here to make an appointment online anytime, or call 617-499-9993 for assistance.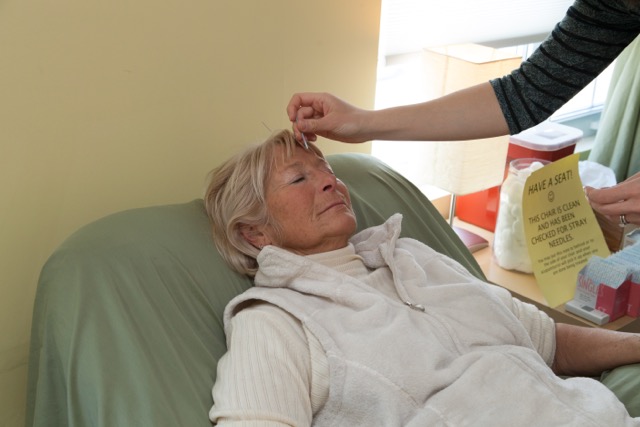 Appointments are recommended, but we do take walk-ins on a space available basis.  If you'd like an appointment on short notice, we recommend calling our office at 617-499-9993 to see if we can fit you in.
For Your First Visit
You may download and complete the HEALTH HISTORY FORM and bring it in for your first appointment.  Alternately, you may choose to arrive at the clinic 15 minutes before your scheduled appointment and fill all necessary forms in at that time.  Please give yourself an hour and fifteen minutes to be at the clinic at the time of your first appointment (follow-ups take about 45 minutes to an hour).  We also suggest that you wear loose fitting pants that can be rolled up to your knees and sleeves that can be rolled up to your elbows.
Herbs
Acupuncture is our clinic's first line of treatment. Depending on the condition you are seeking treatment for, however, it may be recommended that you try Chinese herbal medicine. This can enhance the effects of acupuncture, leading to quicker and more dramatic results. For particular conditions such as digestive disorders, infertility, menstrual problems, menopausal symptoms, depression, anxiety, chronic fatigue, insomnia, common cold or headaches, herbs may be recommended.
Depending upon your condition we may suggest that you try herbs in addition to acupuncture. Chinese herbal medicine is safe and natural. The herbs used at our clinic are tested numerous times for safety. We offer a line of herbs processed into a powder that is easy to take, as well as pre-made formulas in pill form. Custom-made formulas are created for you to meet your body's particular needs and should not cause side effects. Most of the time herbs can be used alongside western medications, however, there are certain cases when they should not. The utmost care will be used in prescribing herbs for you.
Parking
You may park in the lot behind our building as long as you park directly in front of a 30 minute parking sign (you can park for up to 2 hours in a 30 minute spot and you will not be towed!).  You have a MAXIMUM OF 2 HOURS for parking in the 30 minute spots.  Visitor permits are no longer being accepted by the landlord, so please do not park in any spot with a visitor permit or you may be towed.  Alternatively, you may park on a spot in a street spot on Massachusetts Avenue with a meter – there are PLENTY of street spots available.  Please put in enough quarters for at least 90 minutes for a first visit, or 1 hour for a follow-up.  Meters cost a quarter per 15 minutes.