Acupuncture is a safe, natural and effective form of medicine that can treat a wide variety of health conditions.
Not only is it clinically effective, but it also is generally relaxing, calming and energizing.  The following list of health conditions are those most commonly treated at Acupuncture Together:
Addiction Recovery Support
Alcohol, food, opioids, smoking, etc.
Arthritic Pain
Including osteoarthritis, psoriatic arthritis and rheumatoid arthritis
Common Cold
Relief and prevention/immunity boost
Gerd (Acid Reflux & Heartburn)
Fibromyalgia
plus Myofascial Pain Syndrome
IBS
Irritable Bowel Syndrome
Insomnia
And other sleep disturbances
Meniere's Disease & Vertigo
Menopausal Symptoms
Irregularities, pain, PMS and associated symptoms
Pain and Injuries
Musculoskeletal system, including ankle pain, knee pain, carpal tunnel, elbow pain, hip pain, low back and sacral pain, neck pain, sciatica, shoulder pain, whiplash, bursitis, tendonitis and more
Pregnancy Support
And related conditions including morning sickness/nausea, digestive disturbances, insomnia, pain, breech position, labor induction, etc.
Respiratory Disorders
Including allergies, asthma, bronchitis, COPD and sinusitis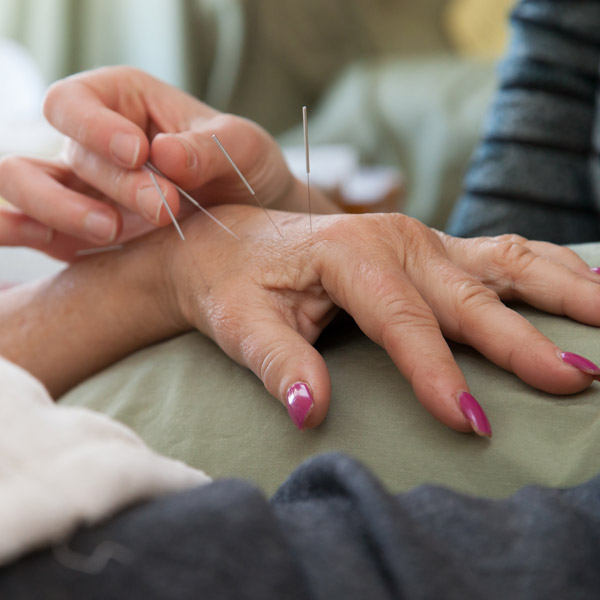 The acupuncturists at Acupuncture Together are general practitioners with extensive clinical experience treating all types of health conditions.  If you don't see your particular health condition listed above and would like to ask about whether acupuncture may be beneficial, please call us at 617-499-9939.  We'd be happy to let you know if we think we can help you.
We treat all of the above conditions with acupuncture, but taking Chinese herbal medicine in addition to receiving acupuncture can lead to stronger relief and greater improvement for more stubborn or severe conditions.  Chinese herbal medicine telehealth consultations are available.  To learn more, please speak with any of our acupuncturists at an acupuncture visit or call 617-499-9993 to inquire.
Click here to learn more about the efficacy of acupuncture for  a multitude of health conditions based on research compiled by the Evidence Based Acupuncture organization.